About Us
JAM is not your average printing company and promotional products distributor... we combine our passions for music and marketing to produce a variety of creative solutions, including print, packaging, campaign creation, branded apparel, promotional products and more.
We are local, we are Veteran-certified, and when we do well we can do more good in the community. Since forming in 2013, JAM has contributed printing and promotional sponsorships to more than 40 local non-profits, with a primary focus on organizations that assist veterans, women, and children.
While we are a US Small Business Enterprise, we also have the backing of a multi-million dollar promotional service provider to handle our invoicing, order logistics, financing, and design services, freeing us up to focus on you and your projects.
When you partner with JAM, you have a dedicated promotional consultant to provide product suggestions, craft strategies and campaigns, and maximize your budget and resources. Our team works with vendors that are both socially responsible and product safety compliant, allowing us to confidently create solutions to put your company safely in the spotlight.
JAM is an active member in the Plainfield Indiana Chamber, the Danville Indiana Chamber, and the OneZone chamber, Rainmakers, Plainfield Kiwanis, BNI, Open In Indiana, and certified as an Indiana Original business.
Get ready to Amp up your Marketing and Rock your Promotions!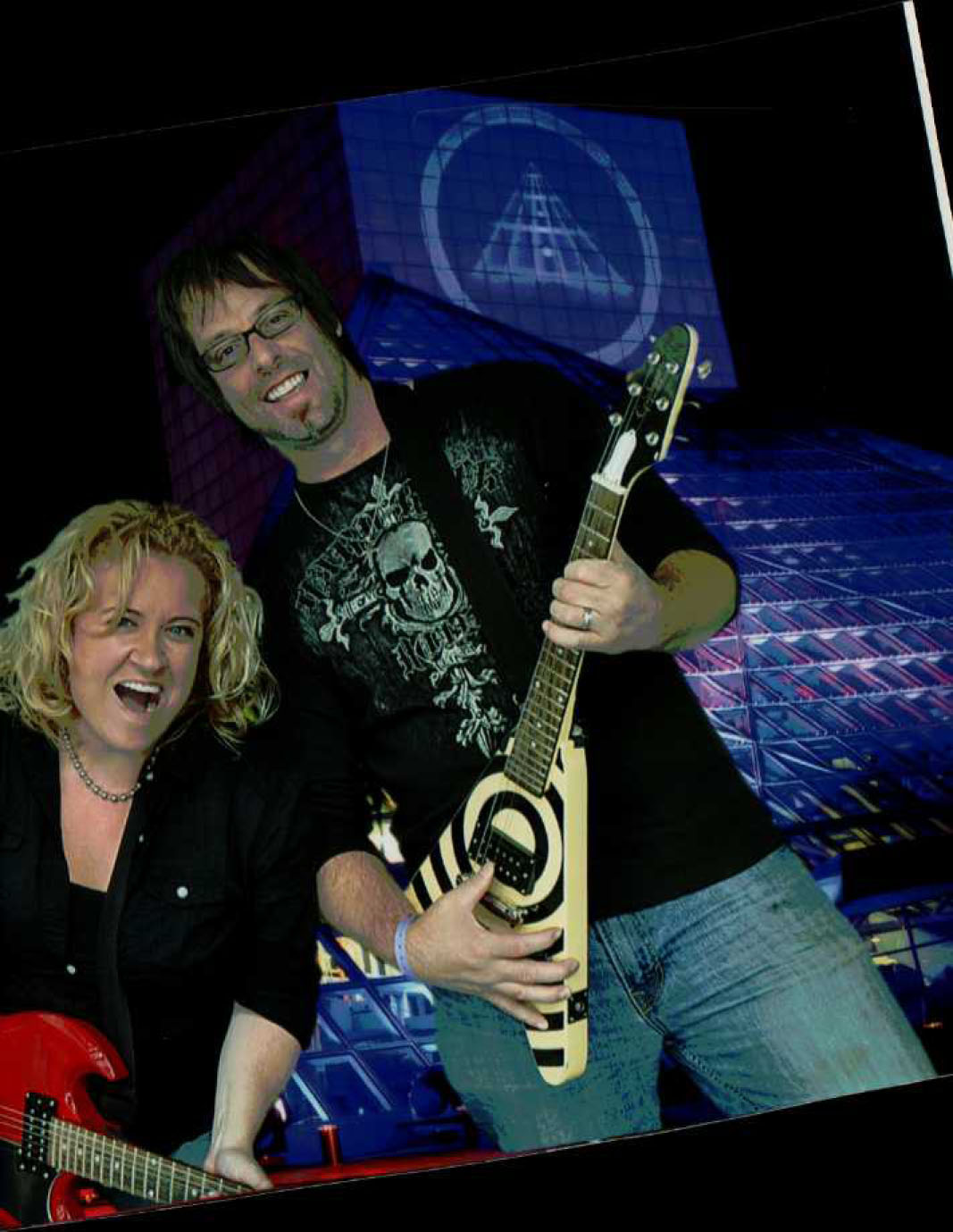 About Amber….
An '80s classic rock fan, Amber has over 25 years of marketing experience in the corporate, non profit, entertainment, and government sectors, and has been in the printing and promotional products industry since 2010. A graduate of Butler University, Amber enjoys serving in her Plainfield Kiwanis Chapter, is active in the Rainmakers Community, and serves on the leadership teams with Goldstar and BNI.
About Jerry….
A current hard rock fan, Jerry is an Air Force Veteran from the Desert Storm era, and is the boss in the background at JAM. With a background in management and manufacturing, Jerry is usually making things happen behind the scenes operating the mug presses and t-shirt presses.
Ready to Rock?
Contact us today to set up a consultation to discuss your marketing challenges and upcoming events and campaigns, and we can show you some creative approaches to maximize your budget and resources by partnering with a full-service solutions provider like JAM;